Notice
To all previous, current, and prospective clients of Reallaw- Michael Hassen has passed away. Please contact his Practice Administrator - Attorney Daniel Horowitz with any questions or concerns. Mr. Horowitz may be contacted at 925-283-1863 or through his website at https://www.lawyersinlafayette.com/.
Our Firm
Our job is to help our corporate clients avoid lawsuits to the greatest extent possible, and to reduce as much as possible the time and expense incurred in defending against those lawsuits that cannot be avoided.
When representing plaintiffs in civil litigation, our job is to understand precisely what you hope to realize from the lawsuit and to formulate a litigation strategy designed to achieve your goals.
Our Attorneys
Reallaw has associations with top notch lawyers and law firms throughout the country, providing a group of experienced trial attorneys with separate practices who form custom legal teams to fit your needs.
Unlike a typical "big firm," each attorney is highly qualified and experienced. Clients don't pay for young associates who over bill to make yearly quotas or for mid-level attorneys to learn their craft. Instead, clients are represented by highly qualified, jury trial-hardened attorneys who command the respect of the Courts and the opposition. This more modern structure, with its lower overhead, provides clients with a higher level of representation without additional cost.
Our lawyers have handled hundreds of jury trials in areas that include multi-million dollar employment law trials, personal injury/wrongful death trials, business disputes, insurance and corporate defense and high profile criminal cases.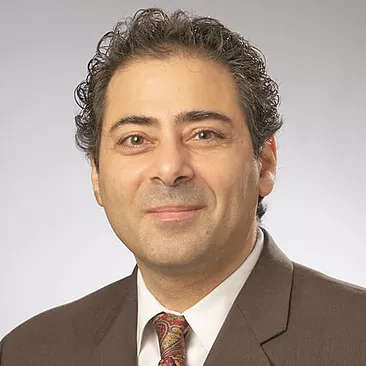 Awards & Recognition
Recognized as one of America's top Litigators by Martindale.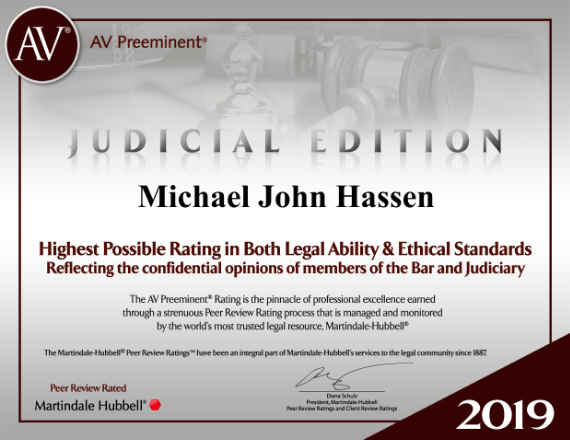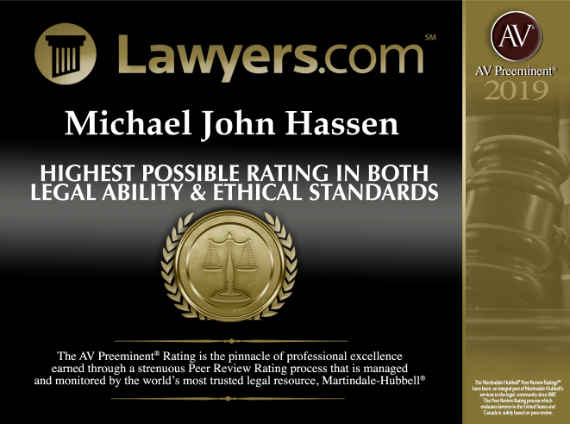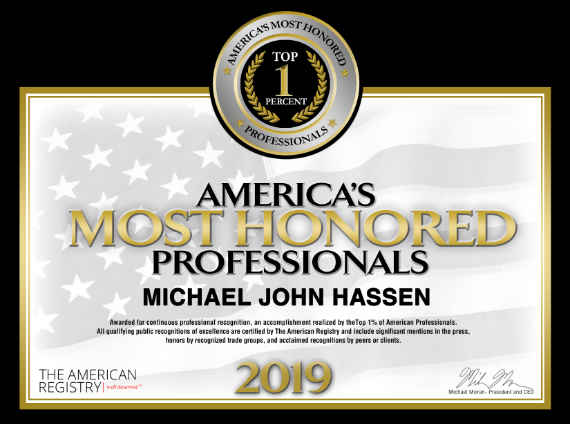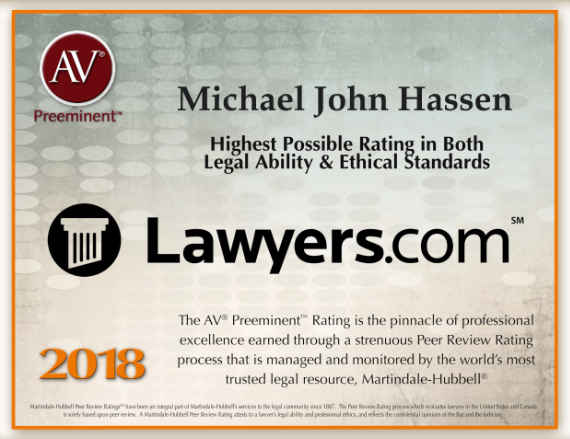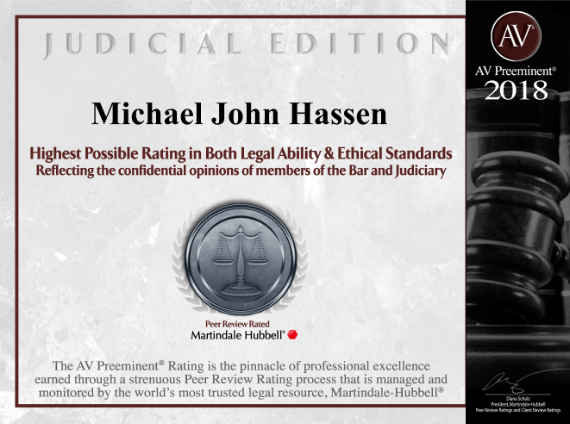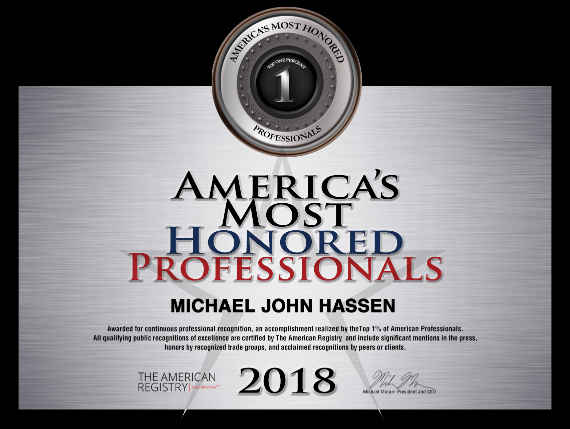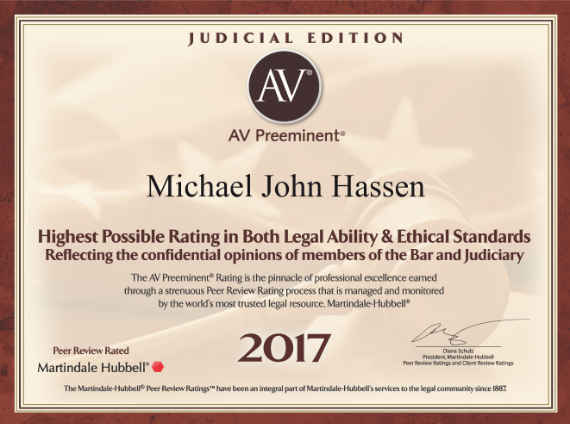 Practice Areas
While many attorneys refer to themselves as "litigators," we are trial lawyers. We try cases. Whether your case is in federal court, in state court or in arbitration, whether in California or outside of California, we bring more than 30 years of experience to bear.
Class Actions

With more than 30 years of experience, we have handled more than 300 class actions under state and federal labor laws, data privacy laws, consumer protection laws, false advertising/unfair competition laws, antitrust, securities laws, as well as under the Americans With Disabilities Act (ADA) and Unruh Act, the Telephone Consumer Protection Act (TCPA), the Fair Debt Collection Practices Act (FDCPA) and Rosenthal Act, Truth in Lending Act (TILA) and the Real Estate Settlement Practices Act (RESPA).

Antitrust

We have successfully represented companies in antitrust investigations before the Department of Justice as well as before various State Attorneys General. We also have successfully defended companies in antitrust lawsuits filed by vendors, competitors and consumers, and have successfully prosecuted antitrust actions on behalf of companies and consumers.

Data Privacy

​Today, even the most sophisticated Fortune 100 company is susceptible to a data breach. Business are attacked thousands of times each day, and data breaches are occurring at a record pace. We have successfully defended and prosecuted dozens of data privacy cases.

In 2017, businesses and medical/healthcare companies were the victims of 75% of all data breaches, which compromised hundreds of millions of consumers. We have considerable experience in limiting the damage caused by security breaches.

Motor Vehicles Actions

We have defended a wide range of civil lawsuits against motor vehicle manufacturers and their finance affiliates, as well as against commercial banks arising out of automobile finance transactions. As counsel to several motor vehicle finance companies, we have extensive experience in retail financing. We also advise our motor vehicle clients on advertising matters, conditional sale contracts under the California Automobile Sales Finance Act, Truth in Lending Act and Regulation Z, and motor vehicle lease transactions under the California Vehicle Leasing Act and Regulation M.

Secured Lender Representation

We have considerable experience in defending secured creditors against wrongful foreclosure claims, which became widespread following the mortgage crisis, and in defending lender liability, TILA and RESPA claims, as well as a wide range of claims brought against lenders under federal and state laws. We have successfully handled hundreds of secured lender lawsuits before federal, state and bankruptcy courts.

Appeals

​We are experienced appellate advocates, having briefed more than 100 appeals, including briefs filed with the U.S. Supreme Court. Our expertise includes experience serving as a law clerk for the U.S. Court of Appeals for the D.C. Circuit, and as a staff attorney for the California Supreme Court. We have argued before the California Supreme Court on three occasions, and have appeared numerous times before the Second, Third, Seventh and Ninth Circuits, as well as before the various districts of the California Courts of Appeal and state appellate courts outside of California. This experience means that we also know what steps must be taken prior to, during and after trial to make the necessary record for any subsequent appeal.